Your local Bakery for all things custom!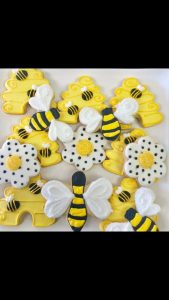 This time of year we generally book one to two weeks in advance. We recommend calling at lest 2 week in advance to ensure a custom order. We offer a wide variety of daily cakes and case items for same day pick up if you are needing a last minute treat!
Call/Text us 281-807-5777
E-mail us
Stop by the shop at:
13802 Fleur De Lis Blvd, Cypress, TX 77429
*HOURS: MON & SUN- CLOSED TUE-THURS- 10-5, FRI 10-6, SAT- 10-4*
Directions
Features of the Month:
Make sure to Join our mailing list for monthly specails!!
Get added to our mailing list for your specials and discounts! email us at suzybeez@yahoo.com to be added.
Please follow us on social media for weekly flavor specials!¨
Daily cupcakes include Vanilla, Chocolate, Confetti, Red Velvet, Fresh Strawberry, Wedding Cake, we have two weekly rotating flavors.
Please see our social media pages for up to date images of our work! We are on Facebook. Instagram and TikTok!
Browse our new website at: www.suzybeez.com
Follow us on Facebook for Daily Specials and Notifications:
www.facebook.com/suzybeezbakery
Or on Instagram: SUZYBEEZCAKEZ
We appreciate your business!! Thank You!!