Your local Christmas Bakery – Custom Cakes are our specialty!!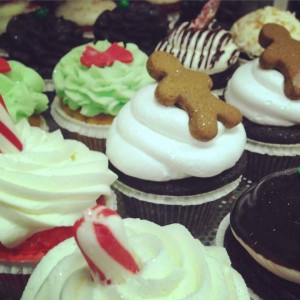 Get your order in with us soon! We are booking about two weeks in advance for the weekends!
Call us 281-807-5777
E-mail us 
Stop by the shop at:
13802 Fleur De Lis Blvd, Cypress, TX 77429
*NEW HOURS FOR FALL & WINTER: MON & SUN- CLOSES TUE-FRI- 11-7 SAT- 10-6*
Directions
Features of the Month:
Merry Christmas & Happy Holidays!!
More fun dates in December:
12/1 National Pie Day,
12/4 National Cookie Day,
12/5 Nat. Sacher Torte Day,
12/8 Nat. Brownie Day,
12/7 is Pearl Harbor Day,
12/9 is National PASTRY Day,
12/16 is National Chocolate Covered Anything Day,
12/24 Egg Nog Day,
12/25 Christmas! And Nat. Pumpkin Pie Day,
12/26 Nat. Candy Cane Day, and
12/27 Nat. Fruitcake Day!!
Order your Holiday Pies and Desserts Now!!
Mention the Beez Buzz and get $2 off per pie!
Also available in store: Christmas themed sugar cookie cut outs and other fun sweetz and treatz!
Seasonal Cupcakes Flavors: Vanilla Peppermint Swirl, Pistachio, Peppermint Bark, Gingerbread, Egg Nog
Browse our new website at: www.suzybeez.com
Follow us on Facebook for Daily Specials and Notifications:
www.facebook.com/suzybeezbakery
Or on Instagram: SUZYBEEZCAKEZ