Your local Bakery for all things custom!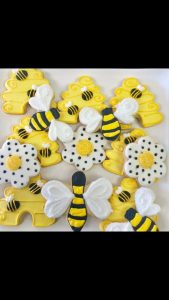 Happy New Year!! Wishing everyone a wonderful 2020!! First off, we want to thank all of our wonderful Suzybeez Customers! 2019 was our best year yet and we could not do it without you!!
This time of year we generally book one to two weeks in advance. We recommend calling at lest 2 week in advance to ensure a custom order. We offer a wide variety of daily cakes and case items for same day pick up if you are needing a last minute treat!
*Valentine's Day is just a month away! Make sure to preorder your desserts for that someone special!*
Call us 281-807-5777
E-mail us 
Stop by the shop at:
13802 Fleur De Lis Blvd, Cypress, TX 77429
*HOURS: MON & SUN- CLOSED TUE-THURS- 10-5, FRI 10-6, SAT- 10-4*
Directions
Features of the Month:
Make sure to Join our mailing list for monthly specails!!
Get added to our mailing list for your specials and discounts! email us at suzybeez@yahoo.com to be added.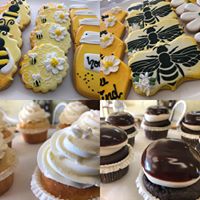 Week Two: 
Ding a Ding- All time favorite! Our rich chocolate cake filled and topped with vanilla cream and dipped in Chocolate Ganache.
Wedding Cake- Light Almond cake topped with Amaretto Buttercream
Week Three: 
Lemon: Perfect combination of sweet and tart! Light lemon cake filled with tart lemon curd and finished with refreshing lemon buttercream.
Coconut Cream: Sweet Coconut cake topped with vanilla bean btuttercram and rolled in toasted coconut.
Week Four:
Almond Raspberry: Our most popular cake flavor! Light Almond cake filled with raspberry Jam, topped with Raspberry buttercream and fished with white chocolate shavings.
Cookies And Cream: Vanilla oreo cake with vanilla buttercream finished with vanilla buttercream, oreo pieces and chocolate ganache.
Week Five:
The Presley: Delicious banana cake, filled with salted caramel, topped with Peanut butter buttercream, and finished with dark chocolate ganache.
White Chocolate Cherry:  Light white chocolate cherry cake, topped with cream cheese frosting, and finished with a white chocolate cherry.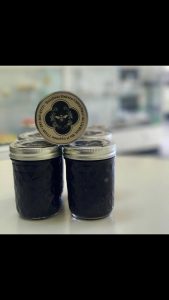 We have an assortment of pastries daily including Banana Nut Bread, Cinnamon Rolls, local Jelly and locally roasted Coffee!
**WE NOW OFFER CONFETTI CUPCAKES DAILY**
Browse our new website at: www.suzybeez.com
Follow us on Facebook for Daily Specials and Notifications:
www.facebook.com/suzybeezbakery
Or on Instagram: SUZYBEEZCAKEZ
We appreciate your business!! Thank You!!