Your local Bakery – Custom Cakes are our specialty!!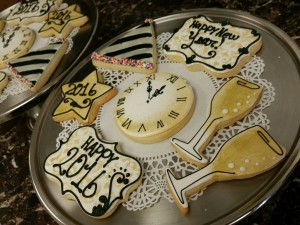 Get your order in with us soon! We are booking about two weeks in advance for the weekends!
Call us 281-807-5777
E-mail us 
Stop by the shop at:
13802 Fleur De Lis Blvd, Cypress, TX 77429
*NEW HOURS FOR WINTER: MON & SUN- CLOSES TUE-FRI- 11-7 SAT- 10-6*
Directions
Features of the Month:
Happy New Year!!!
Thank You Month, Blueberry Month, and Oatmeal Month!!!! More fun dates in
January: 1/1 Bloody Mary Day,
1/3 Choc. Covered Cherry Day,
1/6 Shortbread Day,
1/8 English Toffee Day,
1/9 is National Apricot Day,
1/10 Bittersweet Chocolate Day,
1/11 Milk Day,
1/15 is Strawberry Ice Cream Day,
1/16 Fig Newton Day,
1/17 Hot Buttered Rum,
1/19 is National Popcorn Day
1/20 Butter Crunch Day and Coffee Break Day,
1/23 Pie Day,
1/24 Peanut Butter Day,
1/26 Pistachio Day and
1/27 is National Chocolate Cake Day!!
Do Not forgot get to put your orders in for Valentine's Day…We have a lot of really good Sweetz!!!
Also available in store: Daily Cookies, Cakes & Cut out Sugar Cookies
Seasonal Cupcakes Flavors: Cookie Dough, Coconut Cream, Champagne, Cookies & Cream, Peanut Butter Ding A Ding
Browse our new website at: www.suzybeez.com
Follow us on Facebook for Daily Specials and Notifications:
www.facebook.com/suzybeezbakery
Or on Instagram: SUZYBEEZCAKEZ
We appreciate your business!! Thank You!!